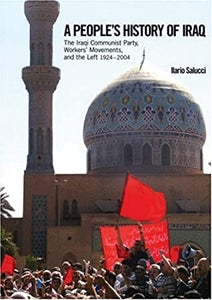 by Ilario Salucci
Whether standing up to British occupiers, the monarchy they installed or the brutal dictatorship of Saddam Hussein-who for many years was a friend and ally of the United States-the workers' movement and the Left in Iraq have a rich history of fighting for a more democratic society.

This is the only book of its kind on the history of the Left and workers' movements in Iraq. It includes a valuable analysis of the Iraqi Communist Party, which now is part of the discussion about the future of an independent Iraq.

The Italian activist and journalist Ilario Salucci has spent years studying the hidden history of resistance in Iraq.