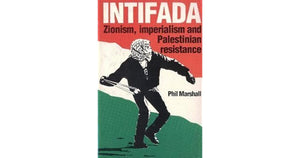 By Peter Marshall

The intifada - the mass uprising in Israel's Occupied Territories - has forced Palestine once again onto the international agenda. Despite Israel's 'iron fist' repression and attempted news blackout, the Palestinian resistance, the strikes and mass demonstrations, have raised their struggle to a new level. 
But will the result be any different? The Palestinians, dispossessed and forced into permanent exile, have been the subject of international resolutions and peace plans for 50 years. Nothing has been done. Why?
To understand the problem of Palestine, Phil Marshall argues, we must look beyond its borders to a structure of domination that affects the whole region: an imperialism whose roots lie in Britain  hundred years ago and in the United States today. The state of Israel is but one part, though a vital one, of this structure; the rulers of the surrounding Arab states serve its interests too, and their subjects are as much its victims. Only by challenging this will the dispossessed - of Palestine and the Arab countries - find a solution.