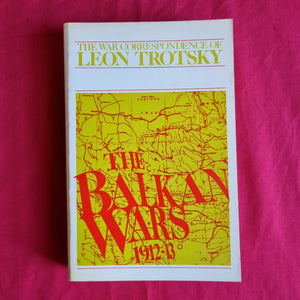 By Leon Trotsky
After the defeat of the Russian revolution of 1905 and his escape from exile in Siberia, Trotsky settled in Vienna. There he supported his family and his own revolutionary paper, Pravda, by working as a correspondent (under a pen name) for the radical Kiev news paper, Kievskaya Mysl.
When war against Turkey was about to break out in 1912, that paper sent him to the Balkans as its military correspondent. The articles he wrote are translated into English for the first time in this volume.
Brilliant and penetrating on military matters, these writings also describe the effects of the war on social conditions and popular moods, the diplomatic maneuvering of the Great Powers of Europe, and the political aims of the dynasties and cliques in Serbia, Bulgaria, Romania, and Turkey.
In addition, Trotsky provides sketches and analyses of the Persian revolution of 1906-09 and the Young Turk revolution of 1908; discerning and at times comical portrayals of nationalist politicians and provincial office holders; portraits of revolutionary socialists and leaders of partisan bands, exposes of the military censorship in Bulgaria and the cover up of Bulgarian atrocities by the Russian press: and indictments of the oppression of nationali ties throughout the Balkan Peninsula.
This book, furnished with extensive annotation, a glossary, and a chronology, is an excellent addition to the historical literature on Europe and the Balkans. For readers familiar only with Trotsky's political and theoretical works, it presents a new facet of Trotsky as a writer.